Spanish Monteria 13th-15th February 2024
£5,185.00
27 Hunters
Expected Bag of +/- 400 Animals
5,900 Euro (Exchange 1.12 APROX)
Description
27 Hunters Expected Bag of +/- 400 Animals
1st day- 3 Male and free shooting of females and boars
2nd day- 2 stag and free shooting of hinds & boars
3rd day- 2 stag and free shooting of hinds & boars
+/- 100 Stags
+/- 220 Hinds
+/- 80 Wild Boar
Monteria is a Spanish way of hunting where any 1 area of 500 hectors is only allowed to be hunted for 1 day per year. Most of your culling is done in one day.
Up to 500 dogs are released into the area and are worked to one side of the estate and back  making sure the majority of the animals are moved.
Concierge Service
Full-Service Booking Agency and Travel Planning for your Hunting trip in Spain
Dedicated to creating the perfect experience for your outdoor vacation, Spanish Big Game' Concierge Services are here to cater to your every need.
The personal relationships we have cultivated with a multitude of lodges all over Spain will ensure you have the perfect getaway.
Our dedicated and knowledgeable Pro Staff will use their experience and your preferences to make sure you get exactly what you are looking for without you having to lift a finger.
Includes
3 hunting days (4 days full board accommodation in double room in a 3/4* hotel)
Transportation from/to nearest airport
Hunting permits and insurance
To help with hassle free travel We offering free rifles for this season, just pay for your ammunition.
Not Included
Non hunter companion (150 EUR/day)
Rifle hire (100 EUR/gun/day) (ammo not included) Free to A1decoy clients this season.
Alcoholic Beverages outside the hunting area
Taxidermy (from 75 EUR) and shipping costs
Accommodations
Padodelivicario Hotel, for hotel information click here.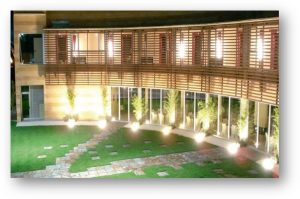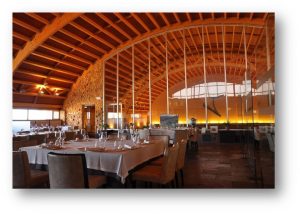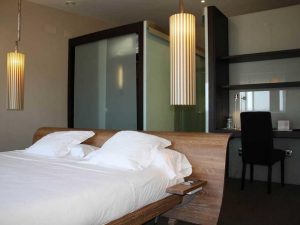 November is one of the best months for the Spanish monterias because the first colds are already noticeable and the animals no longer feel the heat, the tracks become more evident and the dogs work much better, which has a very positive effect on the results at the end of the day's riding.
Also the first and desired rains have finally made an appearance and the field is already cooler, perfect for hunting.
The wild boars are ready to begin their rut and the large males begin to make their appearance in the hunts, although as always the females and the youngest are the first to move as soon as they feel the dogs and, therefore, the first to enter the post.
The groups of females with their already grown young and some good male that accompanies them make our day happy if we get fit and we can enjoy a good shoot.
Located in the center of the Iberian Peninsula, we find the two states where a lucky group of 30 hunters will hunt. The first two days of the trip we will hunt in one of the most emblematic states of the country with 11.000 hectares big. The third day we will hunt a semi-open area where our previsions are quite high.